Trade Center:
(Updated 03/07/19)
NOTE: When trading my new cards vs older cards that aren't really used and just for set collecting I'm looking to get 150% trade value in my favor. Pretty much anything PRE-TEC. (Some cards excluded like C+D Starter deck, etc. --ASK--)

CHECK OUT
OUR STORE
FOR THE ABSOLUTE CHEAPEST TINS, STARTERS (OOP), AND COLLECTOR'S TINS ON THE INTERNET,
CLICK HERE
!!! LIMITED SUPPLY!!!
NOTE: All cards must be in mint/near mint condition. "Redemption Mint" included.
Ultras/Promos/Errors/Other:

Promos:

Angel of the Lord (2016)

Captain of the Host (2016)

Son of God (2016)

Prophecies of Christ:

Book of Covenant

Destruction of Nehustan

The Early Church:

Love

Shipwreck

The Early Church: (1st Edition)​

Evil Sacrifices

The False Prophet

Rares:

Prophecies of Christ:
84 Isaiah

Revelation of John (Alt Border):
3 Ark of the Covenant
59 Lost Soul (James 4:6/Proverbs 3:34)(Humble)
66 New Jerusalem (Bride of Christ)

Cloud of Witnesses (Alt Border):
94 Lions
95 Every Man's Sword

The Early Church: (1st Edition)
Abandonment
Angelic Visitor
Emperor Caius Caligula
Gamaliel's Speech
King's Pomp
Patience
Peace
Peter
Preaching at Pentecost
Simon the Magician
​The Holy Spirit

Complete Sets/Starters/Etc:

Other:
*C+D Starter Deck (1st Edition ONLY)
​*Any Error Cards (excluding the 4 women errors, blank cards, Kindness, Stolen Blessings)

Commons/Uncommons:

Revelation of John:

Locust from the Pit (3x)

​The Early Church: (1st Edition)

ALL BUT...

Angel of Deliverance

Apprehended

Cornelius

​Coming of the Spirit

Damascus

Fortress of Antonia

Four Squads of Four

Goodness

Liberating Angel

Matthias

Nicolas of Antioch

Partners with Demons

Philip the Evangelist

Prison

Simon the Tanner

Tabitha

Table of Demons

The Sanhedrin

Timon

Widows of Joppa

Widows' Tables​

Patriarchs:

Haman's Plot (Many)​
$$$ CASH FOR CARDS IF THE PRICE IS RIGHT $$$ (Typically 75% off TLG)
NOTE: All cards are mint/near mint unless stated otherwise.
NOTE: Ask about specific variants!
| | |
| --- | --- |
| Ultras/Promos/Errors/Other: | Rares/FooF/RoA: |
Promos:
A Child is Born (2x)
Abram's Army
Angel at Shur
Angel of the Lord (2018 Nationals)
Bartimaeus
Chaldeans
Chariots of Fire (Winner)
​Chastisement of the Lord (2x)
Dragon Raid
Eli the Priest (2x)
Emperor Augustus
Esther
Frog Demons
Gates of Jerusalem
Gideon's 300
Goshen (3x)
Haman
Jairus (2x)
Job
Joab (2x)
Joshua (District)
Lost Soul (Luke 5:15 - Local)
New Jerusalem (2x)
Nicanor
Ordained as a Disciple (2x)
​Panic Demon
Paul
Pithom
Rapha of Gath
​Saint Patrick
Shobach
Simon of Cyrene
Thorn in the Flesh
Water to Wine (2x)
Windows of Narrow Light

Prophecies of Christ:
Shipwreck (Alt Border)
The Emmaus Road (Only trading for other PoC Ultras)

Disciples:
​($3.00 Cards and Over)
My Lord and My God (2x)

Angel Wars:
The Name of the Lord (2x)

The Priests:
Judas Iscariot
Table of Showbread (2x)

The Kings:
Ark of the Covenant
​Belt of Truth (Kings) (2x)
Breaking Through
​Breastplate of Righteousness
Helmet of Salvation
Glory of the Lord
Shield of Faith (2x)
Sword of the Spirit (2x)

The Patriarchs:
All Ultra-Rares.

The Apostles:
All Ultra-Rares.

The Women:
Falling Away (2x)

Commons/Uncommons:

Prophecies of Christ:
(Extra Lost Souls Only, Ask for Others)

118 Lost Soul (Stumble) (3x)

164 Lost Soul (Covenant Breakers)

Fall of Man:
(Extra Lost Souls Only, Ask for Others)79 Lost Soul (6/*) (3x)
137 Lost Soul (Blind) (4x)
140 Lost Soul (O.T. Only) (4x)Revelation of John:
(Extra Lost Souls Only, Ask for Others)

21 Lost Soul (Darkness)

Revelation of John (Alt Border):

13 Seventh Seal (2x)

40 Affliction of Job

41 Testing of Job

49 Children of Light

56 Lamb's Righteousness (2x)

63 The Song of Moses

70 The Binding Angel

89 Outsiders (2x)

91 Outsiders

93 Plot to Kill (3x)

97 Jezebel's Teaching

98 Seize Him!

99 Fires of Abaddon

105 Zophar, the Naamathite (2x)

107 Eliphaz, the Temanite (2x)

109 Foolish Advice

112 Merchants of the Earth

118 The Haunting Spirits

122 Beast from the Earth

123 Dragon's Minions

​129 Sorcerers

Cloud of Witnesses:
(Extra Lost Souls Only, Ask for Others)

17 Lost Soul (Hebrews 2:15) (2x)

18 Lost Soul (Hebrews 4:13)

21 Lost Soul (Hebrews 10:39) (4x)

Cloud of Witnesses (Alt Border):

27 "Today"

78 Entertaining Angels

88 Hate Wickedness

98 Mimicking Miracles

The Persecuted Church:
(Extra Lost Souls Only, Ask for Others)

10 Lost Soul (II Timothy 3:6-7) (2x)

The Early Church:
(Extra Lost Souls Only, Ask for Others)

80

Lost Soul (Acts 16:22)

I have an extensive amount of commons and uncommons from most sets including all new sets, just ask!

RoA/FooF:

Rock of Ages:

​

Abigail (5x)

Abimelech (7x)

Abomination of Desolation (4x)

Ahimelek the Hittite (5x)
Alexander (3x)

Angel of the Harvest (4x)

Angel with the Secret Name (7x)

Antiochus IV Epiphanes (5x)

Asher (4x)
Assyria Conquers Israel

Banks of Nile/Pharaoh's Court (5x)

Bravery of David (6x)

Breaking Jerusalem's Wall (5x)

Broken Cisterns
Canaan (6x)

Capturing Canaan (6x)

Chenaniah (7x)
Convincing Miracle (2x)

Counsel of Abigail (5x)

Cymbals of the Levites (8x)

Defenestrated! (8x)
Demonic Blockade (6x)Desecrate the Temple (2x)
Doctrine Like Leaven (3x)
Dodai the Ahohite
Drawn Out (2x)
Egyptian Horses (3x)Ehud (4x)
Ehud's Dagger (6x)

Eli the Priest (5x)

Emperor Vitellius (7x)

Following Demons (4x)
Foreign Spearman (3x)

Foreign Sword (6x)

​Foreign Wives (5x)

Fortify Site (8x)

Gates of Samaria (6x)

Gibeonite Curse (5x)

Gibeonite Delegates (7x)

Gibeonite Trickery (7x)
Given Over to Egypt (4x)
Golden Cherubim (4x)

Gold Shield (3x)

"He Is Risen" (3x)
High Priest's Mind (3x)
House in Bethany
Ishmaiah the Gibeonite (5x)Jacob Buries the Foreign gods (4x)
Jair (5x)Jeiel (8x)
Jeroboam's Idolatry

Jezebel (6x)

Judge's Seat (4x)
Just a Hireling (2x)
Kidron Valley (4x)

King Abijam (6x)

King Ahab (4x)

King Amaziah (7x)

King Hazael (2x)

King Jehoash (5x)
King Lemuel (2x)Levi (5x)
Lost Soul (Acts 14:4) (3x) Tin 12Lost Soul (Acts 23:8) (6x) Tin 19Lost Soul (Ecclesiastes 10:3) (4x) Tin 26Lost Soul (Hosea 13:2) (4x) Tin 17

Lost Soul (Jeremiah 3:25) (2x)

Tin 15

Lost Soul (Jeremiah 11:8)

Tin 11Lost Soul (Jeremiah 17:9) (6x) Tin 16Lost Soul (Proverbs 16:28) (4x) Tin 18Lost Soul (Proverbs 22:10) (4x) Tin 14Lost Soul (Psalm 35:20) (3x) Tin 13Mary the Mother of James (4x)
Melchizedek (2x)

Micah (4x)

Musicians' Chambers (8x)

Nebuchadnezzar's Pride (3x)

Night Raid (4x)

No Need for Spices (6x)

Obadiah's Caves (4x)

Persian Presidents (7x)

Pleading for the City (5x)

Prisoner Transfer (6x)

Queen Tahpenes (4x)

Repentance and Restitution

Romans Destroy Jerusalem (7x)

Salome (3x)
Samuel (4x)
Samuel's Edict (4x)
Scattered (3x)

Seraph (5x)

Shechem (4x)

Sing with Stringed Instruments (8x)

​Solomon's Temple (5x)

Stone of Thebez (8x)

Stone Pillar at Bethel (3x)

Striking Herod (4x)

Stronghold in the Desert (3x)

Sword into Plowshares (2x)
Testing Solomon's Wisdom
Temple Dedication (7x)
Temple Priests (3x)The Amalekites' Slave (4x)
The Assyrian Spoilers

The Angel Under the Oak (5x)

The Bear (8x)

The Garden Tomb (4x)
The Generous Widow
The Imperial Guard
The Jeering Youths (2x)
The Lord Fights for You
The Rabsaris
The Rabsaris Attacks

The Strong Force (4x)

The Terrifying Beast (8x)
The Thankful Leper
The Throne of David (3x)

The Winged Leopard (3x)

The Winged Lion (3x)

The Woman of Thebez (5x)
Tower of Thebez (4x)Two Bears (3x)
​Uriah the Hittite (6x)Valley of Salt (9x)
Warrior's SpearWickedness Removed (3x)
Zalmon

Zechariah (4x)

Zeresh Advises Haman (7x)

Zimri, son of Salu (2x)

Faith of our Fathers:

Abdon (6x)

​Abednego (Azariah) (6x)
Amasai the Raider (5x)
Angel of God (5x)
Answer to Prayer (5x)
Arioch (5x)
Army of Simeonites (5x)Ashdod (7x)
Ashpenaz (4x)

Assyrian Archer (5x)

Assyrian Siege Army (4x)

Assyrian Survivor (6x)
Assyria's Tribute (5x)

Babylonian Banquet Hall (6x)

Babylonian Soldiers (5x)

Belshazzar's Banquet (5x)

Benjamin (5x)
Bringing Fear (4x)

Burning Censer (5x)

Buying Grain (5x)
Caleb (3x)
Caleb's Sword (4x)

Captured by Assyria (5x)

Cherubim (5x)
Complainers (6x)Covenant with Death (7x)
Dan (5x)
David's Mighty Men (4x)

Deborah's Directive (7x)

Deceiving Spirit (7x)

Drawn Sword (5x)
Egyptian Magicians (5x)Egyptian Spear (5x)
Egyptian Warden (4x)

Emperor Galba (6x)

Emperor Otho (7x)

​Expelling the Jews (8x)

Ezekiel (7x)

Filling Zerubbabel's Temple (9x)
Fire, Smoke, and Sulfur (5x)Forest Fire (5x)
Forgiveness of Joseph (6x)
Gabriel meets Zecharias (6x)

Goliath's Armor (6x)

Haggai (6x)
Head of Gold (4x)
Healing of Naaman (6x)

Heavy Taxes (7x)

Heldai (2x)
Hidden Treasures (4x)Hormah (5x)
Hosea (6x)House of Rimmon (4x)
Huge Egyptian (4x)

Ibzan (4x)

Invoking Terror (5x)

Iron Pan (5x)
Isaiah (5x)
Isaiah's Call (5x)Jacob (3x)
Joel (3x)

Joiada, Son of Eliashib (5x)

Joiakim, Son of Joshua (5x)
Joseph (5x)
Joseph Before Pharaoh (5x)
King Asnappar (4x)

​King Belshazzar (5x)

King Cushan-Rishathaim (4x)
King Hiram (5x)
Live Coal (7x)
Lost Soul (Psalm 119:150) (4x) (Discarder)Mary's Seven Demons (6x)
Men of Judah (5x)

Mephibosheth (5x)

Meshach (Mishael) (3x)

Naaman (4x)
Naharai (5x)
Nahum (6x)
Namaan's Chariot and Horses (7x)
Nebuchadnezzar's Dream (5x)

Nebushasban (6x)

Nergalsharezer (6x)
Numerous as the Stars (5x)

Obadiah (6x)

Peace Treaty (6x)

Pergamum (7x)
Pharaoh's Baker (5x)
Pharaoh's Cupbearer (5x)Philistine Armor Bearer (6x)
Protection of Jersuaelm (5x)
Rachel (5x)Razor (4x)
Renewing the Covenant (9x)

Reuben (5x)

Reuben's Torn Clothes (6x)

Rome (4x)

Royal Parade (6x)

Ruthless (5x)

Samson's Sacrifice (6x)

Satan's Seat (7x)

Search (6x)
Seraph with a Live Coal (5x)Seven Wicked Spirits (6x)
Seven Years of Famine (6x)
Seven Years of Plenty (6x)

"Shibboleth" (7x)

Siegeworks (5x)

Simeon (8x)
Standing in the Gap (4x)
Stiff-Necked (6x)Swift Horses (4x)
Taking Naboth's Vineyard (6x)
The Battle is the Lord's (5x)
The Destroyer (5x)

The Dreaming Pharaoh (5x)

The Magi (5x)

The Tartan (4x)

The Twelve-Fingered Giant (5x)

Trembling Demon (8x)

Two Possessed by Demons (5x)

Unbound (7x)

Unbowed (7x)

Undefiled (7x)
Uzzah (6x)
Visions (3x)

Wastelands (6x)

Wheel Within a Wheel (5x)

​Worshipping Demons (8x)

Zebulun (7x)

Zerubbabel's Temple (9x)

Legacy Rares:Obedience of Noah - $6.00 trade value
Balaam's Disobedience - $6.00 trade value
Capturing Canaan - $6.00 trade valueProphecies of Christ:

34 Covenant with Moses (2x)

50 Unknown Nation

88 King Rezin

124 False Peace

133 Lost Soul (Exiles)

140 The Babylonian Merchants (2x)

145 New Covenant

156 Mene, Mene, Tekel, Upharsin

163 The Terrifying Beast (3x)

189 Nineveh

192 The King of Nineveh (2x)

197 The Outcasts

207 Zechariah, the Renewer

210 A Royal Priesthood (3x)

Fall of Man:

24 Japheth's Wife

26 A New Beginning (2x)

43 Deceit & Vengeance (3x)

59 Magicians' Staves/Magicians' Snakes

73 Emim

97 Avenged

99 Sin and Justice (2x)

101 Phinehas, Son of Eleazar

106 Lost Anointing

​119 The Lying Spirit

134 Corrupted Temple

Revelation of John (Alt Border):81 Michael's Sword
86 Kings of the Earth
88 The False Prophet (2x)
92 Four HorsemenRevelation of John:

4 The Book of Life

39 War in Heaven (2x)

52 Every Tribe

53 Great Multitude

67 The Angelic Army
74 The Guiding Angel
86 Kings of the Earth
​92 Four Horsemen

108 Job's Wife

136 Abaddon, the Destroyer

Cloud of Witnesses:

3 Aaron's Staff

30 The Flood (2x)

The Persecutred Church:15 Agabus
​16 Philip's Daughters
17 Soilder of God
27 Philemon (2x)
36 James, Leader in Jerusalem
50 Seeker of the Lost
51 The Foretelling Angel
​71 BerniceThe Early Church:2 Blinding Light
32 Angelic Visitor

42 King's Pomp

​43 Simon the Magician

81 Silas (2x)

88 ​Barsabbas (2x) (1 is "Good" Condition)
​94 Chloe

104 Faithfulness

125 Drunkeness (2x)

The Priests:Agur (3x)
Army of the Lord
Book of the Law (3x)
Confusion of MindDavid's Music (3x)
Deadly Snare
Feast of Booths
​First Fruits
High Priest's Palace (2x)
Holy unto the Lord
Job
Joshua the High Priest (3x)Pharaoh's Throne Room (2x)
Phinehas, son of Eleazar
Prince of the Air

​Prince of this World

Ram's Horn (2x)

Scapegoat
Set Fire (2x)
Sin in the Camp (2x)

Sing and Praise

The Tabernacle (2x)
Temple of Dagon (2x)

The Bronze Laver (3x)

The Might of Faith (2x)

The Silver Trumpets

Angel Wars:Bound (3x)
Cubus
Demonic Deception
Demonic Stronghold (2x)
Flying Flames (2x)

Freeing Earthquake

Innumerable

Intent to Kill​

Lurking

​Lost Soul (James 1:15)(Demon Discard)(2x)

Lost Soul (Matthew 19:26) (First Round Protect)

Morgan

​Obsidian Minion (Blue Background) (9x)

Outnumbered (3x)

Praise Him Moon

Spiritual Realm

Spiritual Warefare (2x)

The Stars

Unaware (2x)

Working Together (2x)

The Kings:

​Ambush the City​ (2x)

​Benaiah

Climb the Walls (2x)

David (Green) (4x)

David (Red) (3x)

Devourer

​Ehud's Dagger (3x)

Elhanan (2x)

Every Man's Sword (4x)

Evil Spirit (4x)

Five Smooth Stones

Glittering Sword (2x)

Ira (2x)

Israelite Archer

King Abijah
King Saul (5x)
Political Bribes
Put to Flight (2x)
Might of Angels (6x)
Mustering for War (2x)
Raiders' Camp
Shamhuth (2x)​Siege​ (3x)
Solomon Dedicates Temple
Spy

Struck with Blindness (2x)

Sword against Sword (2x)

The Strong Angel

Tower

​Valor of Warriors

Words of Encouragement (4x)

The Patriarchs:

All Rares.

The Apostles:

All Rares.

Disciples/TeXP:

Disciples:
1 Resurrection
2 Lay Down Your Life (2x)
5 Aaron (3x)
6 Benedictus
8 Nune Dimittis (2x)
5 Passover Hymn (2x)
10 Fall Like Lightning (2x)
11 Faith as a Mustard Seed (3x)
12 Eli's Sound Advice
13 Trumpet and Sword (2x)
14 Scribe (3x)
17 The Ram with Two Horns (2x)
19 Disturbing Samuel's Spirit
20 Magicians' Snakes
21 Arrest in Gethsemane (2x)
22 Tenants Kill the Son
23 Satan Enters Judas
24 Marketplace (2x)
25 Nazareth
26 Caesarea Philippi
27 Golgotha (2x)
29 Lost Soul (Luke 19:10)
30 Lost Soul (Luke 15:13) (2x)
32 Lost Soul (Luke 15:15-16)
33 Lost Soul (Luke 16:20-21)
37 Haman's Gallows
46 David's Triumph
49 Lazarus
61 Job's Faith
62 Matthew (2x)
65 Thomas
66 Philip (2x)
67 Bartholomew
68 Sons of Thunder
70 Sent Two by Two
71 A New Commandment
72 Nicodemus (3x)
73 Joanna (2x)
74 Mary Magdalene (3x)
75 Magnificat
76 Lifting the Curse (2x)
77 Gabriel (2x)
80 Birth Foretold (3x)
81 Wheat and Taxes (2x)
82 His Name is John (3x)
83 Ezra's Journey (3x)
84 Philetus (3x)
88 Judas' Plot
93 Escape to Egypt
94 Massacre of Innocents
95 Imprisoned
​98 Elymas the Sorcerer
100 Disbelieving Sadduccees
101 Questioning Christ
105 Wickedness of the Tenants
109 Casting Lots
111 Self-Righteous Prayer (3x)
113 Strong Demon (2x)
115 Suicidal Swine Stampede

Thersaurus ex Preteritus:
3 Magic Charms
4 Darius Decree
6 Stalks of Flax (2x)
7 The Gates of Hell (2x)
8 High Places (2x)
10 Herod's Dungeon (2x)
11 Kir
12 The Centurion at Capernaum
13 Asahel
14 A Soldier's Prayer
15 The Woman at the Well
16 Martha
​17 Meeting the Messiah
18 Nathan
19 Habakkuk
20 Habakkuk Stands Watch
21 Judah (2x)
22 Leah (2x)
23 Well Reopened
24 King Solomon (2x)
25 King Asa (3x)
28 Susanna (2x)
29 Consider the Lilies (2x)
30 Attending Angel
32 Consuming Fire (4x)
33 Jaddua, son of Jonathan
35 Zadok Anoints Solomon (2x)
38 Large Tree (2x)
39 Salome (2x)
47 Divination
50 Overwhelmed by Philistines
53 Gomer
54 Image of Jealousy
55 Proud Pharisee
56 The Entrapping Pharisees (2x)
57 Pretension (2x)
59 Wandering Spirit
​60 Destructive Sin
---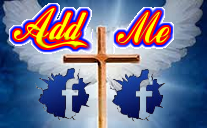 ---
Redemption is a Registered Trademark of Cactus Game Design, Inc. 1995 - 2007. All images from the cards found on these pages are copyright of Cactus Game Design, and are used by permission. Comments found on this page are those of the webmaster and not necessarily those of Rob Anderson or
Cactus Game Design
.
---
To contact me for any reason please email me at:
SilencedMatrix@gmail.com