Welcome to Redemption CCG FL!​
LATEST UPDATE (4/?/19)
This does not include the trade center being updated as it is updated frequently!
What's going on with Redemption FL?
Originally known as Redemption CCG WV but has been changed to Redemption CCG FL due to me living in Orlando, FL (Central Florida) area the past 4 years. Home of the T-1 2-Player National Champion back in 2003.
All additions to the page are now be placed on our
UPDATES page
; the latest update will be added to the bottom of this text portion as well. Unfortunately updates are from the end of 2018 onward.
A small
store
has been added which included many packs and other items, but most sold out and we are down to some Collector Tins, Faith of our Father Tins and Rock of Ages tins sold way below market value!
I am looking for decks to add to my resource page if anyone wants to submit any they can
email me
! Credit will be given!
---
Also special thanks to the many people on the Redemption CCG Cactus Forums who have helped me with information in updating my site! Without your help all of this wouldn't be possible! The Guardian, Gabe, RedemptionAggie, Isidular, JeremyStair, Ironisaac, CactusRob (of coarse), tripleplayNa1, Bobbert, Lampy 2.0, jbeers285, jesse, Josh, Master Q, uthminister, etc. If you feel I missed you I apologize please contact me and I will add you!
​
Throwback Thursday:
WV Redemption CCG Playgroup at Nationals 2003 in Pittsburgh, PA with Rob Anderson. I won T-1 2-player going 9-1.
The Ten Commandments of Redemption
#1 - Any means Any and All means All
Yes, even your own, as long as it's a legal target.

#2 - If part of the card alignment allows for a search, than you can get it.
"Can I use this 'search for Enhancement' card to get a Covenant from draw pile?" YES.

#3 - Cannot be Negated means Cannot Be Negated.
Not directly, not indirectly, no way, no how. That puppy sticks.

#4 - Prevent stops abilities going forward. Interrupt stops abilities going backward. Negate does both.
... and cannot-be refers to these same directions

#5 - Negates Cascade; Any Cards That Take Effect as the Result of a Negated Card, are Also Negated.
Character A bands to Character B.
Character B's ability says "Draw a card."
If the band ability is later negated, the "draw a card" ability on Character B is cascade negated.

#6 - You Can't Interrupt a Prevent if Your Interrupt is Prevented.
"I prevented you." "But I interrupted you after." "But my prevent stops your interrupt first."

#7 - Rock (protect/immune/ignore) beats scissors (cannot be negated); scissors beats paper (interrupt/prevent/negate); paper beats rock.
Dynamite and Spock cards not included.

#8 - Cards Take Effect in the Order They Are Played; Dominants Take Effect in the Order They Hit the Table.
One at a time, people. Must follow "dominant priority/initiative" (i.e. the active player--the player whose turn it is--always gets the first opportunity to play a dominant).

#9 - Discarding a Card Does Not Negate Its Active Special Ability
You have to interrupt/prevent/negate a special effect to stop it. However Territory Class characters have their abilities "turned-off" if they leave territory (they aren't negated they simply stop being active).

#10 - Restrict abilities target players. Prevent abilities target other abilities. Protect abilities target cards.
Who is the target of your card? Is it your character? Or is it his?
---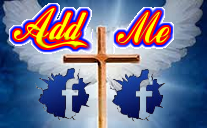 ---
Redemption is a Registered Trademark of Cactus Game Design, Inc. 1995 - 2007. All images from the cards found on these pages are copyright of Cactus Game Design, and are used by permission. Comments found on this page are those of the webmaster and not necessarily those of Rob Anderson or
Cactus Game Design
.
---
To contact me for any reason please email me at:
SilencedMatrix@gmail.com